Regular price
R 1,400 ZAR
Regular price
R 0 ZAR
Sale price
R 1,400 ZAR
Unit price
per
Sale
Sold out
Volure Keratin Bonded Hair Extensions
We are so incredibly proud of this product! Imported Hair, Imported Keratin, Locally Manufactured!
We have done our home work and we have listened to our clients! We have an incredible process of removing the short hairs out of any bundle before providing a custom made bond for our clientele. Used by Salons and the general public alike, Volure sells more Keratin Bonds every month than any other product. Our Keratin Bonds have been used by Celebrities, Professionals, have been seen on TV and have been used by performing artists 
We understand that adding a little volume or length goes a long way in achieving your desired look and feeling great. We are a huge propagator of Keratin Bonds provided that it is installed by a reputable hair salon with a history of doing these types of installations. The most customisable hair extension, you can easily achieve your desired look. The most subtle extension available a good hairdresser will easily hide the bond giving you a far more natural look than a Tape In, Clip In or Micro Ring Extension.
So what do you get with every purchase:
0.8 Gram per bond
u tip/ u bond
14 inches - 20 inches
50 or 100 Bonds Pack available 
Available in an array of colors
Share
Fitment Guide
Return policy

Two Week Return Policy on Weaves, Hair Extensions and Lace Wigs

We guarantee and stand behind the quality of our products and services 100%. You may notice that in the hair industry, extensions and wigs are sold as is with no chance of returns whatsoever. While this has become the norm, we believe that it provides customers with a low level of service that we simply cannot adopt.

Our goal is to be the leading trusted supplier of quality hair extensions, lace wigs and hair products. That is why we offer a 2 week (14 day) guarantee on any of our hair. Typically, any defect present in our products will become evident within this two week time period.

The following terms and conditions apply to our return policy:

Products can be returned only if: (i) They have evident manufacturing defect(s) such as matting, tangling or shedding; or(ii) They have never been used or altered in any way at all (including, but not limited to, washing, installing, cutting, bleaching or colouring). We cannot accept used product due to quality and hygiene concerns. Hence, we urge all customers to take the time to inspect the product and ensure that it is of the style, colour, texture and quality that you desire prior making a purchase.

We cannot accept product that has become defective due to poor maintenance. We recommend that you follow our Care Instructions and only use experienced stylists and recommended products when styling and maintaining your hair. That said, we understand that mistakes happen – if you encounter problems while caring for your hair, please come to our store and we will do our best to help you recover it to a beautiful state.

 

Quality Guarantee on Installation and Styling Services

We also guarantee any installation or styling that we do at our shop. We do not guarantee any workmanship done by parties not affiliated with Volure. Therefore, if you install your hair at a third party and encounter issues, we cannot be held responsible. However, we will do our best to help you remedy the problem or defect, if possible.

The following terms and conditions apply to our guarantee on installation and styling services:

(1) The guarantee is valid for up to 2 weeks (14 days) from the day of installation; (2) in the event you face problems due to our workmanship, we will reinstall your hair at no cost to you.

 

Policy on Hair Care Products (e.g. shampoos, conditioners, etc)

Volure does not offer any refunds or exchanges on hair care products such as, but not limited to, our Silicone Serum, Glue and Glue Remover, Moisturising Conditioners and Shampoo, and other related products.

If you have any questions about our return policy, please email us at sales@volure.co.za or call us at 011 787 1707.
View full details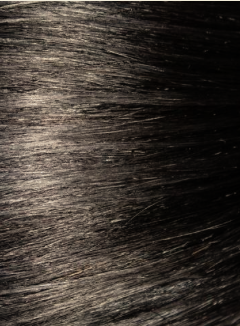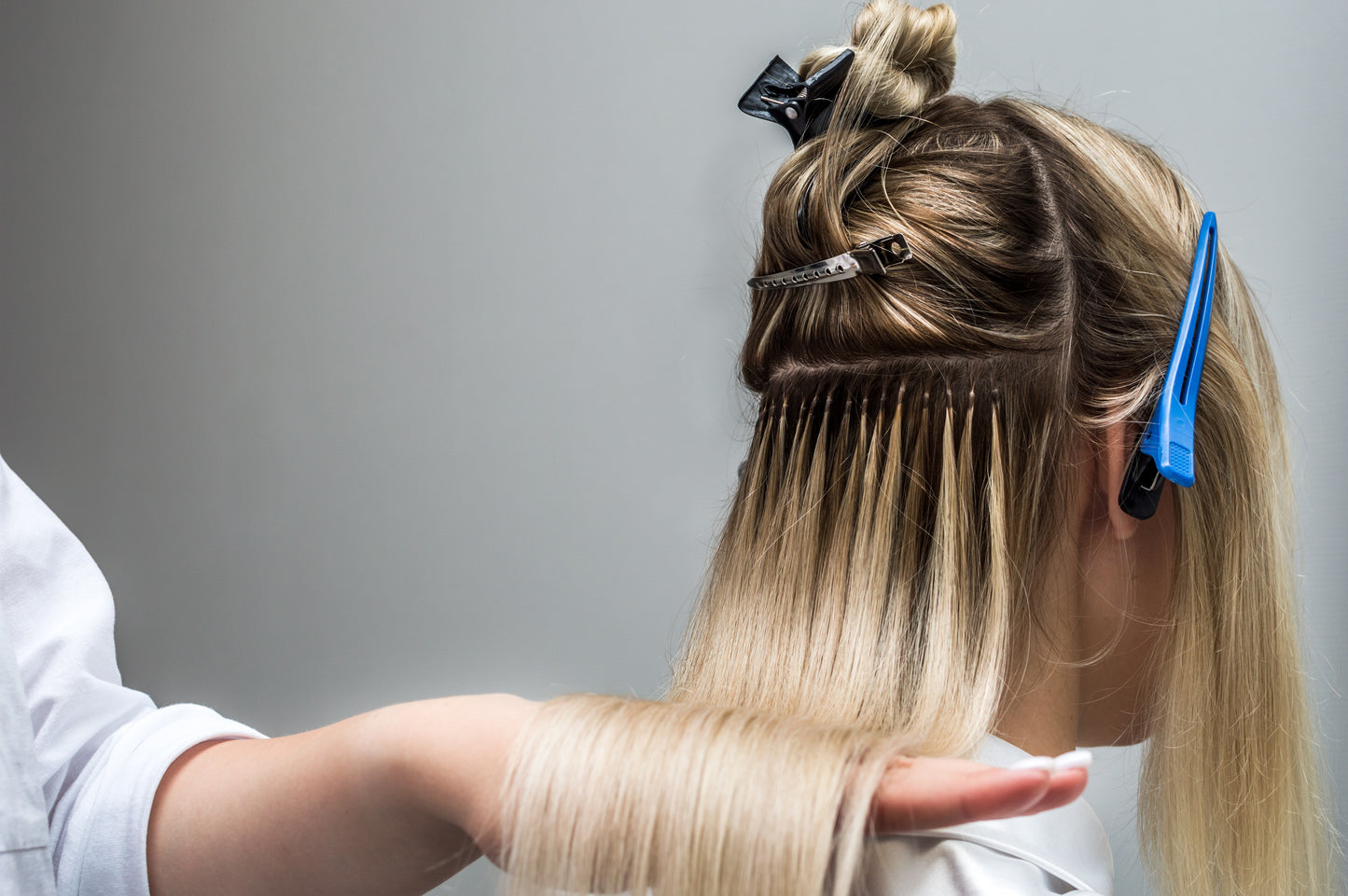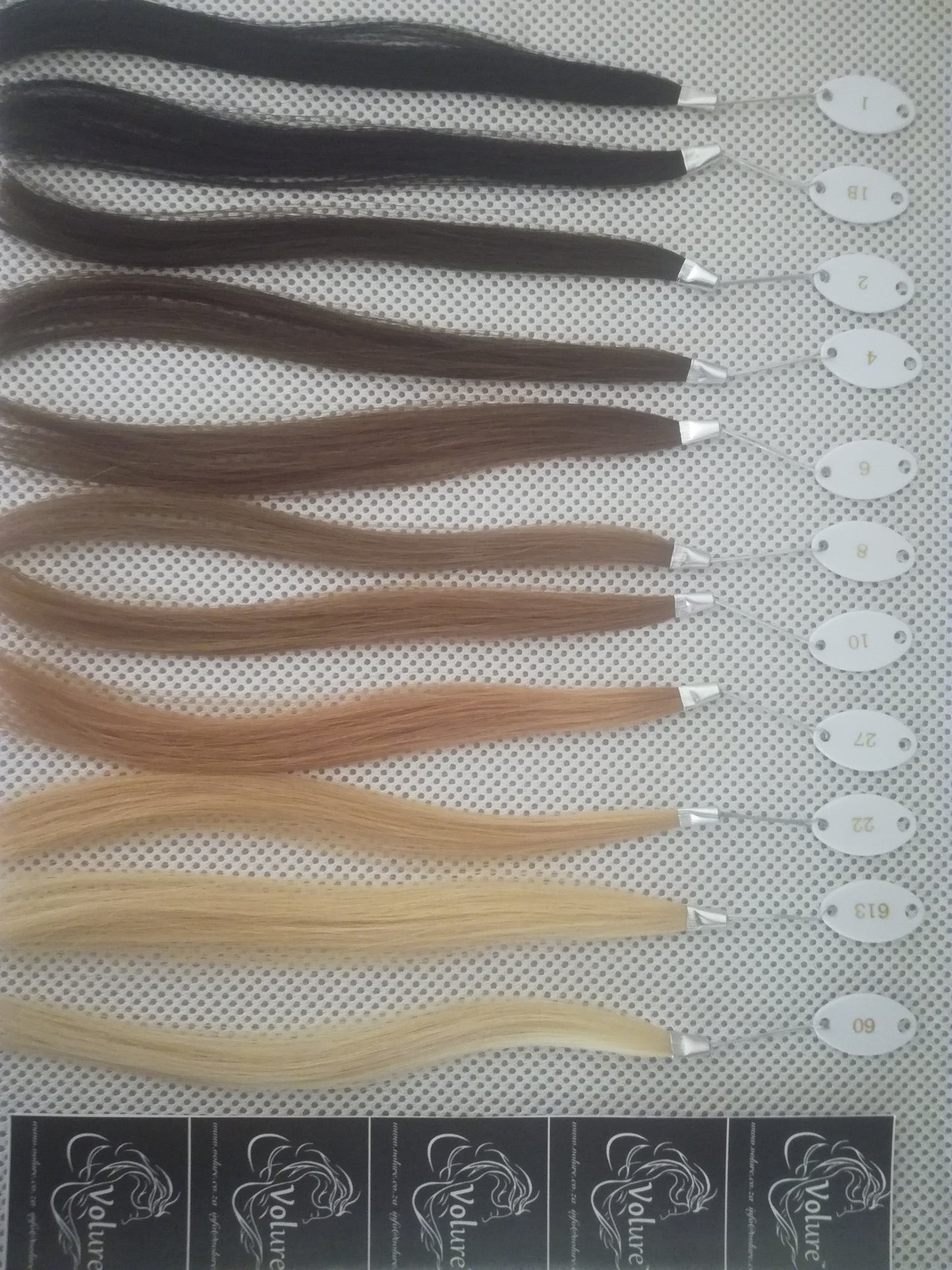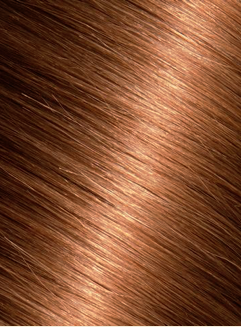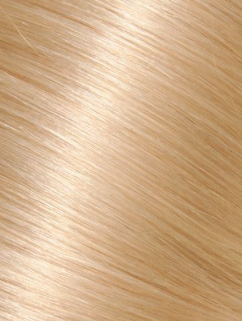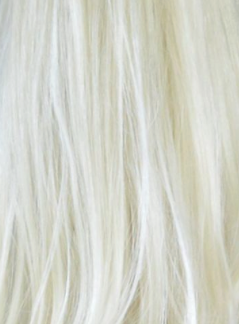 Volure Hair
More than a decade of experience in supplying Quality Hair Extensions locally and Internationally
Shop our Clip In Collection

Temporary Hair Extensions just for a night out or that special occasion. 50cm of luxury available in 80 and 160 gram sets. Go on, pick your colour

Shop our Clip In Extension Collection

Shop our Keratin Bond Collection

Available in a few colours ranging from 35cm - 50cm in length. These semi permanent hair extensions add volume and length with ease. Available in sets of 50 or 100 peices

Shop our Keratin Bond Collection